As quickly as it came this year, we're done with our 6th year of Movies With a Downtown View presented by Buckingham Properties! We want to send a huge THANK YOU to all of our sponsors, attendees, volunteers and the whole community for all of your support.
Each year we have just as much fun as our 1st year in 2014 and still get excited when the first attendees start to show up (often before the event even "officially starts").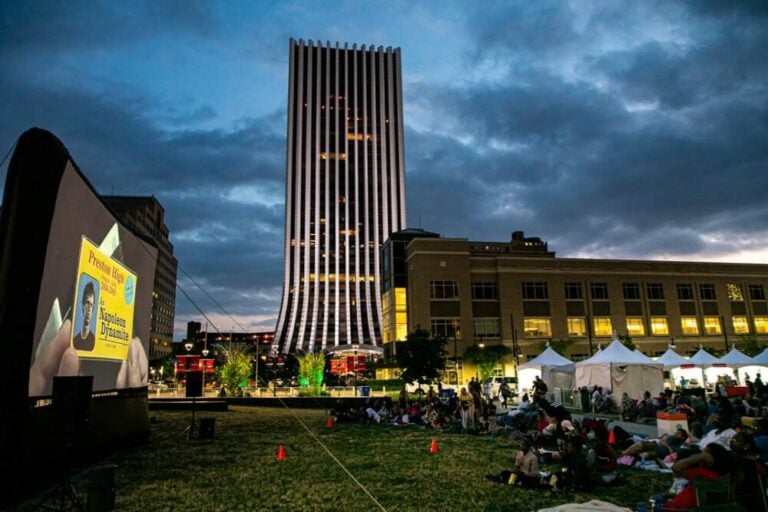 On July 12th, we teamed up with Midtown EATS for a great dual event in Parcel 5. With Midtown EATS' 11 food vendors and bar, we also had Joe Bean Coffee Roasters, free popcorn from Doc Popcorn, Rochester Parkour and Buckingham Properties with us. It was a great night in center city! Thank you to everyone who joined us.
Friday, August 16th: E.T. the Extra-Terrestrial in MLK Jr. Memorial Park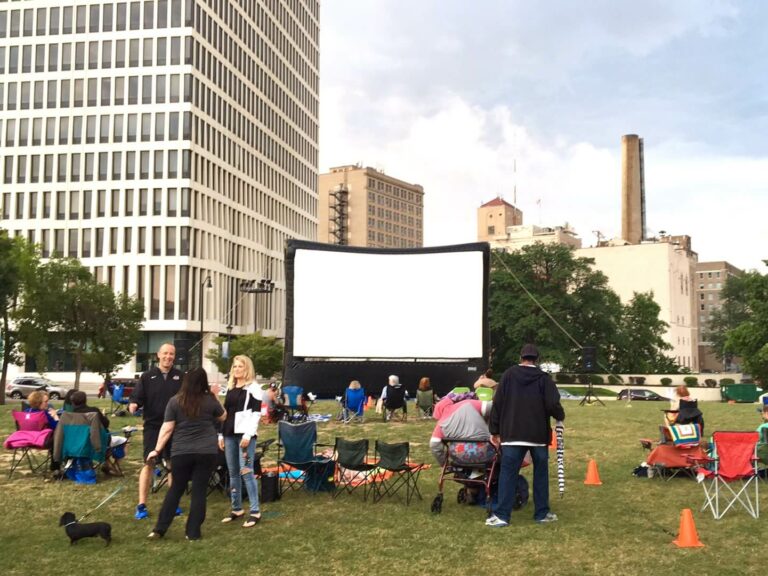 Each year we pick our movie dates months in advance and set off to plan these events the best we can, hoping and praying when the day arrives the weather will be PERFECT. We have been quite lucky in our previous 5 years and 14 movie nights to only have to cancel two!
On the 16th the weather seemed perfect when… mid-afternoon radar checks showed storms creeping in. We held our breath, talked to our AV crew (Blue Apple Productions), continued through setup and then stood in the rain as it came down from 6-7pm. After debating cancelling multiple times we stuck it out and sure enough, the rain let up and turned into a beautiful night with a few hundred people coming out to join us. Thank you to everyone who came out despite the rain and made it another WONDERFUL evening in downtown!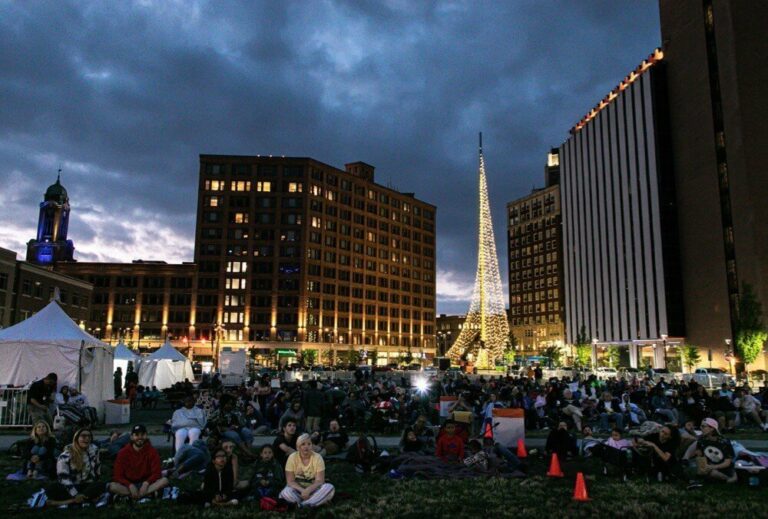 Thank you, again, to all of our sponsors, volunteers, movie attendees, food vendors and local establishments who added giveaways to our FREE raffles. And CONGRATS to all of our raffle winners! We cannot wait to be back in 2020 for our 7th year!
Want to be involved or have an idea of an awesome movie we should show? Email us at [email protected] For more information on Movies With a Downtown View visit the Official site: MWADV.
---
This post originally appeared on the Rochesteriat, follow along on Facebook, Instagram, and Twitter